Meet Patricia L. Fry Author Of More Than 29 Books
Meet Patricia L. Fry Author Of More Than 29 Books
Norm Goldman
Reviewer & Author Interviewer, Norm Goldman. Norm is the Publisher & Editor of Bookpleasures.com.
He has been reviewing books for the past twenty years when he retired from the legal profession.
To read more about Norm Follow Here
View all articles by Norm Goldman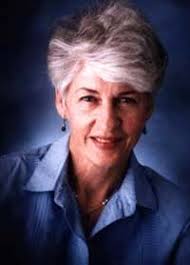 To Learn More About Patricia Fry's Books Or To Purchase Any Of Them Click Here
Today, Norm Goldman, Publisher and Editor of Bookpleasures.com is honored to have as our guest, Patricia L. Fry. Patricia, author of The Right Way to Write, Publish and Sell Your Book: Your Guide to Successful Authorship .
Patricia has been writing for publications for over 30 years and has contributed hundreds of articles to several well-known publications. She is the author of 29 books and the president of SPAWN (Small Publishers, Artists and Writers Network). In addition, Patricia has presented writing and publishing seminars and workshops throughout the USA.
Good day Patricia and thanks for participating in our interview.
Norm:
Patricia, when did you start writing and what keeps you going? As a follow up, what was the first piece you ever wrote? What was the reaction?
Patricia:
Thank you for inviting me to discuss my work with your audience. I realized that I wanted to write professionally when I was a young mom of three little ones. We had little money in those early days and a fairly large extended family. So at Christmastime and for birthdays I made cards out of construction paper and I'd write personalized poems to insert. The feedback was positive. When my children were a little older, I wrote stories for them and we would read them together. I enjoyed reading, but not necessarily stories. I liked to read magazine articles. And I began to dream of writing articles someday.
When my daughters were in junior high and high school and my mothering services were no longer needed at such an intense level, I decided to start my writing career. So in 1973, I borrowed a manual typewriter, set it on a small desk in a corner of my bedroom and I wrote my first article. I sold that article to the first magazine I approached. I also sold my first book. Of course, leading up to my life as a writer, I had been studying. I read articles and I read magazines about the craft and the business of writing. I knew that one should start by writing about what he or she knows. Our family was involved with horses at the time. So my first article featured some of the things you could do with all of those horseshow ribbons that young competitive riders collect. My first book was called, "Hints For the Backyard Rider" and was published in 1978 by the first publisher I approached, A.S. Barnes.
About that time, I also landed a job with a small local newspaper as a columnist. I created and wrote a column called, Profiles in Business for the Ojai Valley News.
Norm:
Did you have a writing mentor? Do you mentor others?
Patricia:
I did not have a writing mentor. It was a long time before I met anyone else who wrote and even longer before I met someone else who was a published writer/author. But I certainly have done my share of mentoring. When other hopeful writers began asking me questions about the process of freelance writing, I was rather surprised to discover how much I actually knew about the business. I had been so busy working, by then, for about a dozen years that I didn't realize how much I was benefiting from my experiences. This is also when I came to realize how much I enjoyed working with other writers. I still do a lot of informal mentoring through my seminars and workshops, through my affiliation with SPAWN (Small Publishers, Artists and Writers Network) and, of course, through my writings, but I have also hung out my shingle. I work with other writers professionally on their manuscripts, their book proposals and their publishing or career strategy.
Norm:
How is The Right Way to Write, Publish and Sell Your Book: Your Guide to Successful Authorship different from other books dealing with the same topic?
Patricia:
Thankfully for all of us professionals who have volumes to teach—Brian Jud, Peter Bowerman, Dan Poynter and the Rosses, for example—we each have a different perspective and writing style. I've read most of the books by all of these authors and can truthfully say (and do so often) that each of their books as well as mine belong in any author's library.
While Poynter focuses on self-publishing, Bowerman writes more about the earning aspects of writing and publishing and Jud specializes in book promotion, for example, my latest book, "The Right Way to Write, Publish and Sell Your Book," covers the process of producing a book from the very concept, to what you need to know about the publishing industry and why, to the publishing options available and the consequences of your choices.
I strive to make sure that the hopeful author knows what his/her responsibilities as a published author are. Unlike the other authors mentioned above, I give a general writing lesson and I include what you need to know about traditional royalty publishing, fee-based POD publishing services, self-publishing (including a time-line), distribution as well as book promotion. I am more the expert on writing a book proposal and I recommend a book proposal for any book—even if the author plans to self-publish. Self-publishing, by the way, means establishing your own publishing company.
Norm:
What are your hopes for this book?

Patricia:
My most fervent hope is that this book gets into the hands of the thousands of hopeful authors who would otherwise make the wrong choices and fail in their publishing endeavors. I meet many authors every year who have jumped into the foreign world of publishing with both feet and landed quite in the wrong (for them) pond.
I am promoting this book almost exclusively now (even though I have 7 additional writing/publishing-related books and 25 published books in all). If it does as well as my little book, "Over 75 Good Ideas for Promoting Your Book," I'll be happy. This book, which I produced in 2000, has become quite a top selling book here at Matilija Press. "The Right Way to Write, Publish and Sell Your Book" at 300-pages, has a lot more to offer the author and the hopeful author. I tell people that it could be one of the best investments they could possibly make toward the success of their own publishing project. I'm confident that at barely a year old, this book has already saved authors everywhere thousands and thousands of dollars.
Norm:
Do you recommend that writers should find a niche or specialty? What have been the rewards for you?
Patricia:
From a business standpoint, an author will benefit by keeping to a niche or specialty. But as a writer, it is hard to stick to one subject. I've written articles on hundreds of different subjects. When I want to know more about a topic, I pitch an article to an editor. When I land the assignment, I get to do the research and write the piece on a subject of interest to me. The subject might be using intuition in the workplace, how to help your child succeed in school, what various school districts are doing to combat the epidemic of obesity in young people or how to tame a feral cat.
I have also written books on a variety of topics, but I don't recommend this for most authors. It makes promotion too difficult. Five of my books relate to local history. Eight of them are on writing/publishing-related topics. The rest of them are all over the board—grandparenting, presenting a Hawaiian luau on the mainland, youth mentoring, journal-keeping for teens and even a metaphysical adventure. The local history books and the writing/publishing books get most of my promotional attention because I have several within those two niches.
Norm:
Can you tell us what editors typically look for in a magazine/book query letter/proposal?
Patricia:
Yes. They want to have a clear idea of what your book/article is about and why you are the person to write it. They hope to get a sense of your writing style for this article or book based on your written presentation. For a book query/proposal, the editor also wants to know who is your audience, how do you plan to reach them (what is your platform), what is your competition and how does your book differ from the others?
Norm:
Have you had any downfalls or negative experiences working with a publisher/agent, such as rejection letters? If so, how did you handle it?
Patricia:
A writer who has not received a rejection letter isn't trying very hard. I heard an article-writer say once that he had never received a rejection letter. I say that he is either lying or he has submitted very few ideas/articles or he submits articles to a very tight niche market related to his expertise. I've worked with magazines that have never turned down anything I proposed and some of them have published several of my articles. But the truth is, if you are putting yourself out there to any degree at all, you will experience rejection and that's okay.
Rejection doesn't necessarily mean that you stink as a writer or author. It could mean that you just don't have the right project at the right time for that particular agency or publisher. Rejections from several well-targeted agencies and/or publisher could mean that your presentation (your query letter or proposal or idea in general) needs tweaking. It is a wise author or freelance writer who looks rejection square in the face and uses it as incentive to create the best presentation possible. I have two articles on my Web site that I recommend to anyone who wants to know how to avoid rejection. "10 Publishing Mistakes and How to Avoid Them" And "10 Surefire Ways to Get Your Book Proposal Rejected." Highly recommended reading.
Norm:
As there does not seem to be any authoritative standards that exist for books similar to yours, how do you know that a book dealing with writing, publishing and selling your book is up to par? How do you check out the authorial competence?
Patricia:
I have lived most of what is in this book. What I haven't lived I have thoroughly researched through a variety of avenues. As you will notice while reading this and my other writing-related books, I learn from the experts in the field as well as the newbies. Everyone has a story and every experience is valid. Each experience may not represent the norm, but they are certainly real experiences that must be taken into account. That's why I suggest that writing/publishing/marketing conference attendees, network with the other attendees as well as the professional presenters. This is why I recommend that anyone entering into the publishing field for the first time, study the publishing industry in many different ways—through books like mine, through publishing/marketing organizations such as PMA, SPAN and SPAWN and through forums where real people share real experiences.
Norm:
I understand you are the President of SPAWN (Small Publishers, Artists and Writers Network). What is Spawn?
Patricia:
SPAWN is a networking organization for anyone interested in publishing. I've been involved since SPAWN was launched in Southern CA 10 years ago. We are now online only and we provide opportunities for members to communicate with other members. We provide an enormous amount of information and resources and opportunities through our two monthly newsletters. SPAWNews is free to anyone who wishes to subscribe.
The monthly SPAWN Market Update is for members only and is probably the best, meatiest, most beneficial newsletter out there today for authors.
Norm:
How important is it for aspiring writers to go to conferences? How do you know that a conference is worth your time and money?
Patricia:
It actually depends on what a person hopes to gain from the conference. There are a variety of styles and types of conferences for writers and authors. A writer who is looking for validation for his/her project and, perhaps a connection to an agent or publisher, would greatly benefit from the conferences where you can get face-to-face meetings with these folks. Someone who has a book to promote, would benefit from conferences and workshops relating to marketing. Conferences can be valuable if you make the right conference choices. I caution folks about becoming a conference junky, however. There comes a time when, if you truly want to be a published writer or author, you really must need to sit down and get to work.
Norm:
How have you used the Internet to boost your writing career?
Patricia:
The Internet has made a tremendous difference in the way I work and in the scope of my career. I especially like having access to everything at the click of a key. I can locate conferences with ease where I can apply as a presenter and contact them about a position. I use the Internet to find book reviewers (such as you, Norm). I use it to locate like-minded individuals through forums and other writing/publishing organizations. I use it to research—I'm in constant research mode. And it is a great way to connect with potential clients who are seeking editorial assistance. I am much more well-known today than I would be had we still been relying on the mail through which to communicate. But the Internet doesn't do any good unless you are willing to get out there and make yourself known. It is a marvelous promotional tool and one that I use constantly.
Norm:
Is there anything else you wish to add that we have not covered?
Patricia:
Thank you for the opportunity to speak. I would like to invite readers to visit my blog regularly. It is informative, entertaining and I add to it on average every week. Learn more about me and my work at Matilijapress.
Thanks once again and good luck with all of your future endeavors and projects.
To read Norm's Review of: The Right Way to Write, Publish and Sell Your Book: Your Guide to Successful Authorship CLICK HERE
To Learn More About Patricia Fry's Books Or To Purchase Any Of Them Click Here
Spread The Word